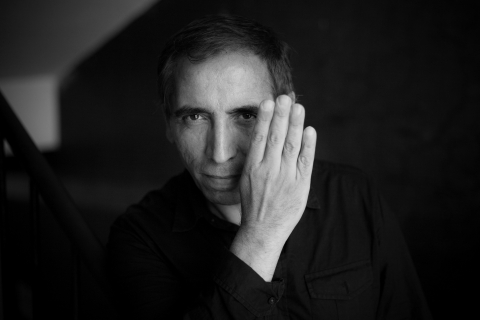 A film season celebrating the work of leading Iranian director, writer and human rights activist Mohsen Makhmalbaf at Institute of Contemparory Art (ICA) in August 2016.
Makhmalbaf began working as a director after five years as a political prisoner in Iran. He has since produced numerous films that have gained accolades worldwide, while facing censorship in his home country.
Films in the season include sharply-observed political allegory The President, the semi-autobiographical A Moment of Innocence and Daddy's School, a documentary on how Makhmalbaf went from political prisoner to award-winning filmmaker. Renowned for his lyrical style, unflinching engagement with pressing social issues and willingness to expose the suffering caused by oppressive regimes, his work is testament to the political power of cinema.
Mohsen Makhmalbaf joins us for a Q&A on 12 August.
The Screening Dates:
A Moment of Innocence: 12 August 2016 - (6:30 pm)
Salam Cinema: 13 August 2016 - (4:30 pm)
Time of Love: 14 August 2016 - (4:30 pm)
The Gardener: 18 August 2016 - (6:30 pm)
Daddy's School: 20 August 2016 - (4:30 pm)
The President: 21 August 2016 - (4:30 pm)
 
Link: ICA- Mohsen Makhmalbaf Focus