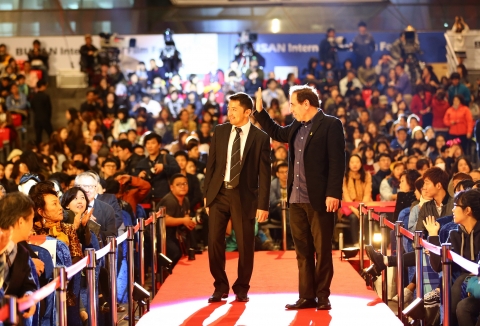 The Chicago International Film Festival awarded the Gold Hugo for best film, its top prize, to "The President" by Mohsen Makhmalbaf.
 
Actress Kathleen Turner, president of the intentional jury, introduced a video greeting from Mahkmalbaf. He dedicated his Hugo to Amir-Entezam, a political prisoner of three decades who he called "the Mandela of Iran."
 
The global scope of the competition is underscored by Mahkmalbaf making his last 10 films in 10 different countries outside of his native Iran. Set "in an unknown country"– and shot in the Republic of Georgia– "The President" is a timely drama about a deposed dictator on the run with his 5-year-old grandson after a coup d'etat.
 
The President opened the Venice film festival earlier this year and went on screen in Beirut film festival where it won the Best film Award by the audience vote last week.
 
The oldest International Film Festival of India "Goa", and Tbilisi International Film Festival in Georgia have also selected the film for their opening night on 20th of November and 1st of December respectively.
The President goes on screen in the Competition section of London Film Festival this afternoon and tomorrow on 19th of October.
 
Source:
Chicago  SunTimes - 18th of October 2014