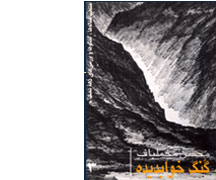 Original Title: Gonge Khabdideh
Written by: Mohsen Makhmalbaf and reviews from: Houshang Golmakani, Ahmad Talebinejad, Abolhassan Davoudi, Houshang Hesami, Poulad faroukhzad, Mohammad Jafari, Mohammad ali Tavakoli, Masoud Farasati, Amouzadeh Khalili, Majid Mohammadi, Masoud Taraghijah, Hamidreza Sadr, Dr, Abdolkarim Soroush, Seyed Ebrahim nabavi, Hossein Hadavi, Dr. Houshang Kavousi, Daryoush Ashouri, and selection of international reviews translated by: Mohammad Atebbayi. 
 
Subject: Articles, Interviews and reviews (A selection of the following articles: What is story?, Art is all art, Cinema is all cinema, Realism is all realism, Traction curve in script, and a selection of interviews and reviews about the following movies: Esteazeh, Boycott, The Peddler, The cyclist, Marriage of the blessed, Time of love, The nights of Zayandeh-Rood, Once Upon a Time cinema, and Film's photoes.
 
Language: Persian
Number of pages: 412 pages 
Print volume: 3300 copies
Book size: 15 x 22 cm
Edition: Third
Year: (First print: 1994), (Second print: 1995) (Third print: 1996)
Publisher: Nashr-e-Ney, P.O.Box: 13145-556, Tehran, Iran
Comments: The text of this book is a selection of Mohsen Makhmalbaf's articles and interviews and a selection of Iranian and foreign reviews about Mohsen Makhmalbaf's movies in the years 1981 to 1991.